Eric Miller – President and Founder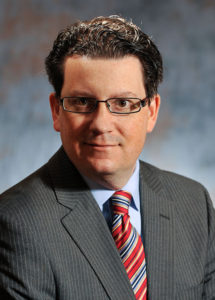 Eric Miller is President of Rideau Potomac Strategy Group, a consultancy that advises private and public sector clients on trade and business matters. Mr. Miller works with clients on trade and economic policy challenges, market development, resolving supply chain and regulatory issues, improving their government relations, understanding technology trends and navigating geopolitical developments.
Mr. Miller presently serves on the external advisory committee on international trade policy to Canada's Deputy Minister of International Trade. He also served for three years as Senior Advisor to the Global Alliance for Trade Facilitation and led the development and implementation of Alliance projects in South and Southeast Asia, including Vietnam, India and Sri Lanka.
He previously served as Vice President for North America and Cybersecurity at the Business Council of Canada, which represents the CEOs of the 150 largest companies in the country. Before joining the Council in 2013, Mr. Miller represented Canada's Department of Industry at the Canadian Embassy in Washington, DC.
Mr. Miller has extensive international experience, having advised more than 40 governments in Asia, Latin America, and the Caribbean on trade, transportation and economic policies. Over the course of his career, he has worked on the development of six free trade agreements.
He is a Global Fellow at the Woodrow Wilson Center in Washington and a Fellow with the Canadian Global Affairs Institute in Ottawa. He has been published in and/or interviewed by an array of leading news outlets, including the Wall Street Journal, Financial Times, BBC News, The Guardian, Bloomberg and The Globe and Mail.